About
Diana Cummins, MA, CLMA, RYT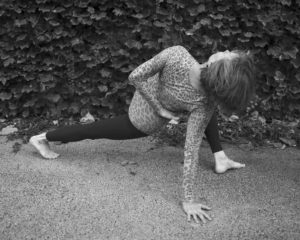 Award-winning artist-educator and choreographer, Diana teaches dance and yoga in the Kinesiology and Dance Departments of Los Angeles City and Pierce Community Colleges and is a Lecturer in the Dance Program at Loyola Marymount University.  She is artistic director of  manGO Dance Theatre, a community-based dance company that performs in and around the Los Angeles area.
Art Education Work
Dance and yoga teacher for over 25 years
Excellence in Teaching award from the California Alliance of Art Education (CAAE)
Bravo Art Award Nominee (Music Center Education Division) for visual arts teaching in the elementary school
Yoga teacher trainer at the Gift of Yoga School, Sonora, CA, 2009–Present
Artistic Director, Other follow….Dreaming, Movement and Language performance and workshop experience for schools. Arts Integration project based upon the work of Surrealist artists.
Collaborating Teaching Artist with world-renowned Pilobolus Dance Theatre for Music Center Education Summer Institute for Teachers.
Writer for Artsource: The Music Center's Study Guide for the Performing Arts units, featuring Anna Djanbazian and Pilobolus Dance Company
Teacher Trainer for five TCAP,(California State Department of Education Arts Project) summer institutes
Artist-in-the-Schools for Performing Tree, dance-teaching residencies at elementary schools.
Guest teacher, Crossroads School in Santa Monica
Guest choreographer, Beverly Hills High School
Guest artist-educator, Cal Poly, San Luis Obispo, CA
Past President of the California Dance Education Association, 2002-2004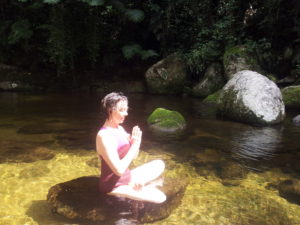 Choreography/Performance
Faculty choreographer, Los Angeles City College Dance Program Concerts.
Former director of dance at two Los Angeles area high schools, teaching and choreographing contemporary dance works on students in the program, and commissioning works from established artists in the Los Angeles community for student participation.
Diana's work has been shown in museums, galleries, the Alex Theatre, Marsee Auditorium, Electric Lodge, Dia Des Los Muertos at the Hollywood Forever Cemetery, and numerous churches, community halls, and sites in and around the Los Angeles area.
Education/Certification
Certified Laban Movement Analyst, Integrated Movement Studies Program, IMS
Yoga Alliance Registered Teacher, 200 hours
MA, Dance, UCLA, Los Angeles, CA
BS, Psychology and Education, Lewis & Clark College, Portland, OR
Dance Training: Martha Graham School, Lynn Simonson in New York, Ron Brown, Bill Evans, Kei Takei, Kathryn Posin, Charles Edmondson (founding principal dancer, Lewitzky Dance Company) and John Pennington, Margaret Hills
Certification training in BASI Pilates with Dance Specialization.
Two California Teaching Credentials: Multiple Subject and Physical Education