About
Diana Cummins, MA, CLMA, ERYT
TEACHING BIO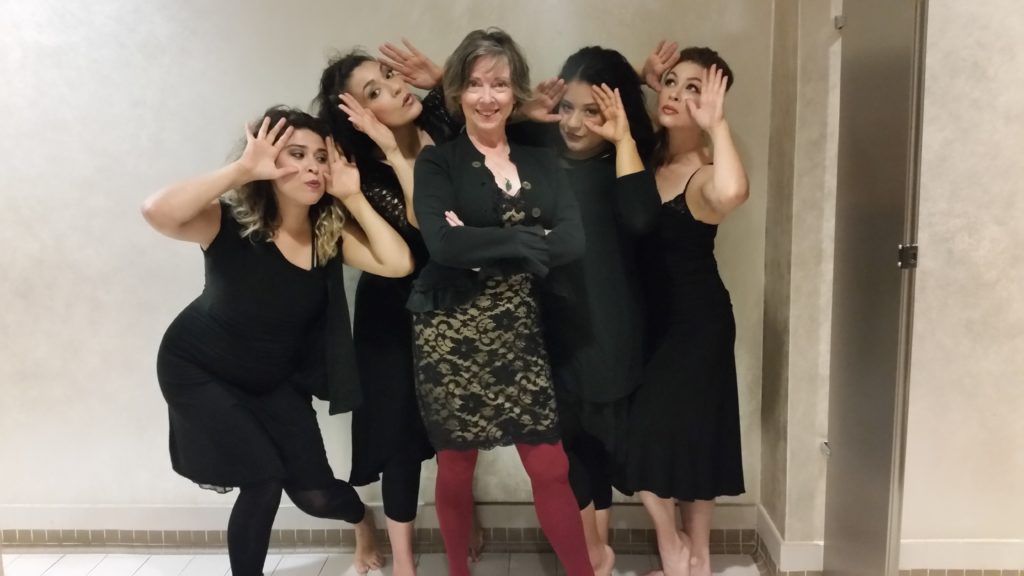 Recipient of an Excellence in Teaching award by the California Alliance of Art Education, and MUSIC CENTER BRAVO ART AWARD NOMINEE for her visual arts teaching in elementary schools, dance artist/educator, choreographer and yoga practitioner, Diana Cummins has been teaching dance and yoga for over 25 years.  Past president of the California Dance Education Association (CDEA), she has worked as an artist-in-the-schools, high school dance director for over 20 years, collaborating teaching artist with Pilobolus Dance Theatre for the Music Center Education Division Summer Institute Program, writer for the Music Center Education Division ARTSOURCE curriculum guides, and adjunct faculty at Occidental College and Loyola Marymount University.  Diana was the High School Dance Specialist for 4 California Arts Projects (TCAP), the California State Education subject matter project for teachers.  She currently teaches Contemporary Dance and Yoga at Los Angeles City College, Yoga and Movement Classes in the Adult Education (ENCORE) program at Pierce College, Adjunct Faculty at Loyola Marymount University teaching co-teaching (Dance pedagogy) with a Musician, Multiple Ways of Knowing and Showing, and teaching Creative Dance in the Elementary Classroom in the Department of Theatre & Dance and in the Department of Theatre, Music & Dance at California State University, Los Angeles.  An Iyengar yoga practitioner, Diana was a yoga teacher trainer for 9 years at the Gift of Yoga Teacher Training Program in Sonora, California.
ARTIST
Choreography/Performance
Diana is Artistic Director of manGO DANCE THEATRE, a community-based dance company. Her work has been shown in museums, galleries, the Alex Theatre, ARC, Pasadena, the Marsee Auditorium, Electric Lodge, Dia Des Los Muertos at the Hollywood Forever Cemetery, and numerous churches, community halls, and sites around the Los Angeles area.
EDUCATION/CERTIFICATION
BS in Psychology and Education (Lewis & Clark College, Portland, OR)
MA degree in Dance from UCLA
Certified Laban Movement Analyst
Completion ofcertification training, BASI Pilates with a Dance Specialization.
California Multiple Subject Teaching Credential
California Single Subject/Physical Education Teaching Credential
Yoga Alliance Registered Experienced Teacher/200 hours (over 1,000 hours teaching)
Dance trainingincludes the Graham School and Lynn Simonson in New York, Ron Brown, Bill Evans, Kei Takei, Kathryn Posin, Charles Edmondson (founding principal dancer, Lewitzky Dance Company).